éprouver le sol
ground feelings
2012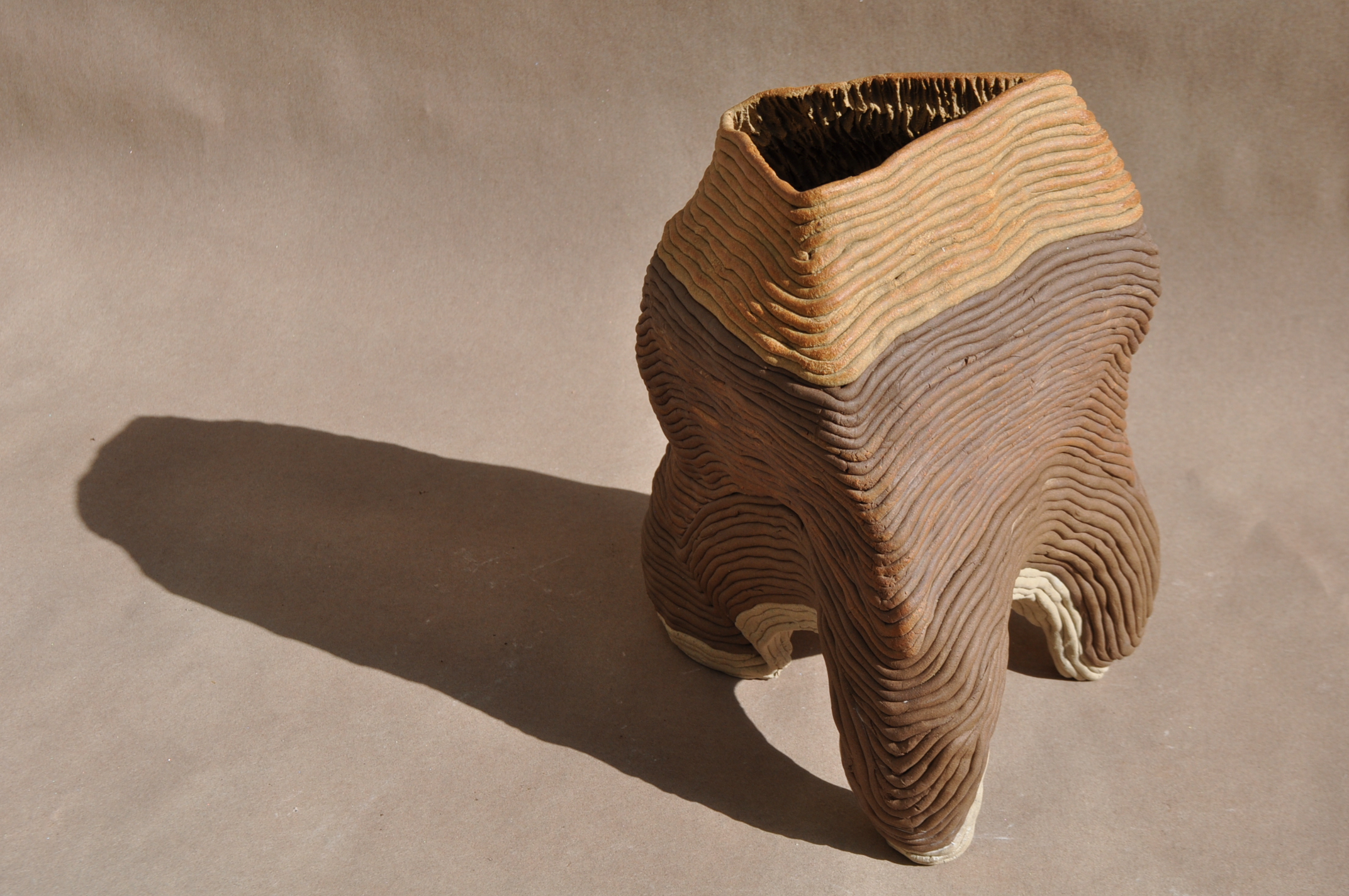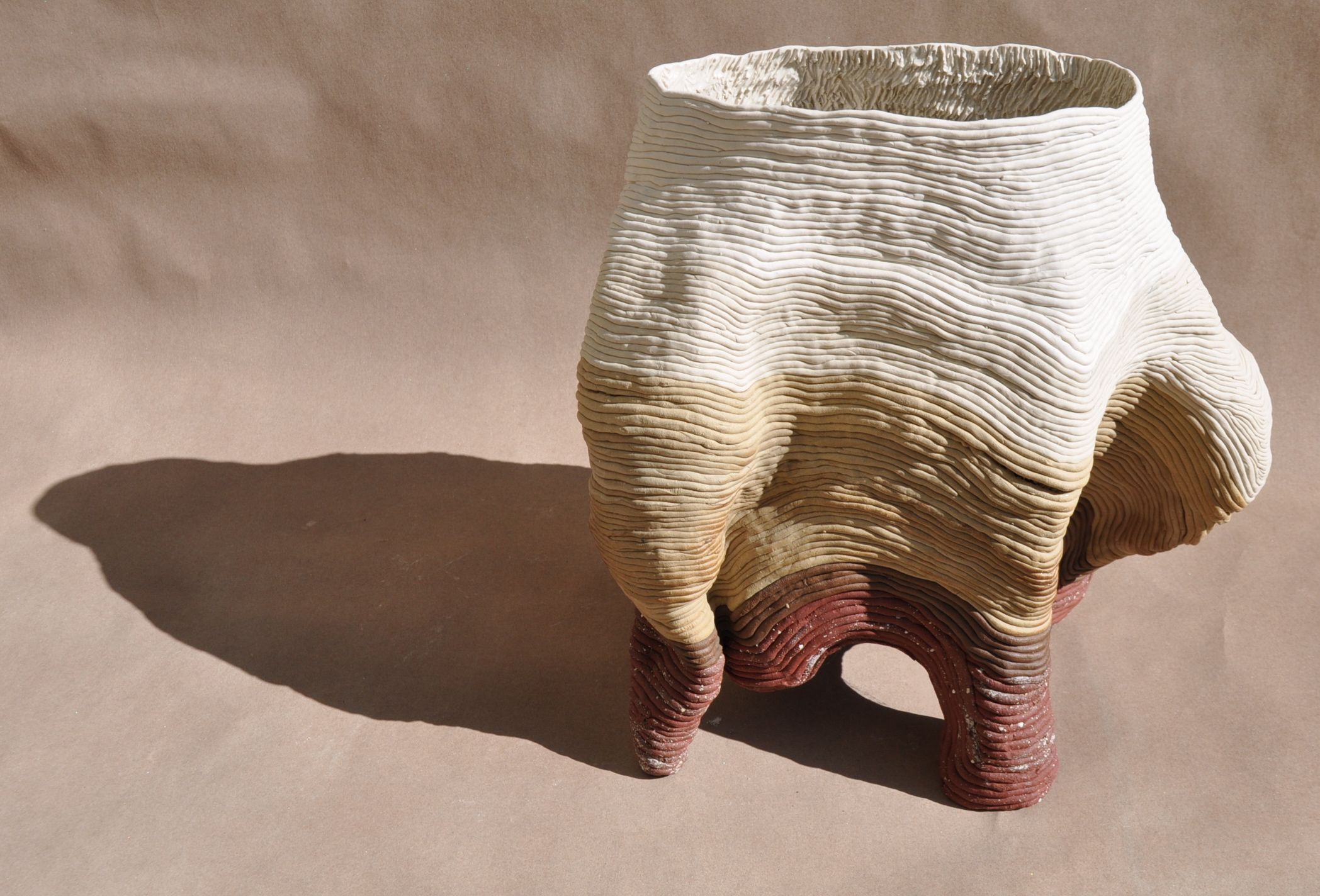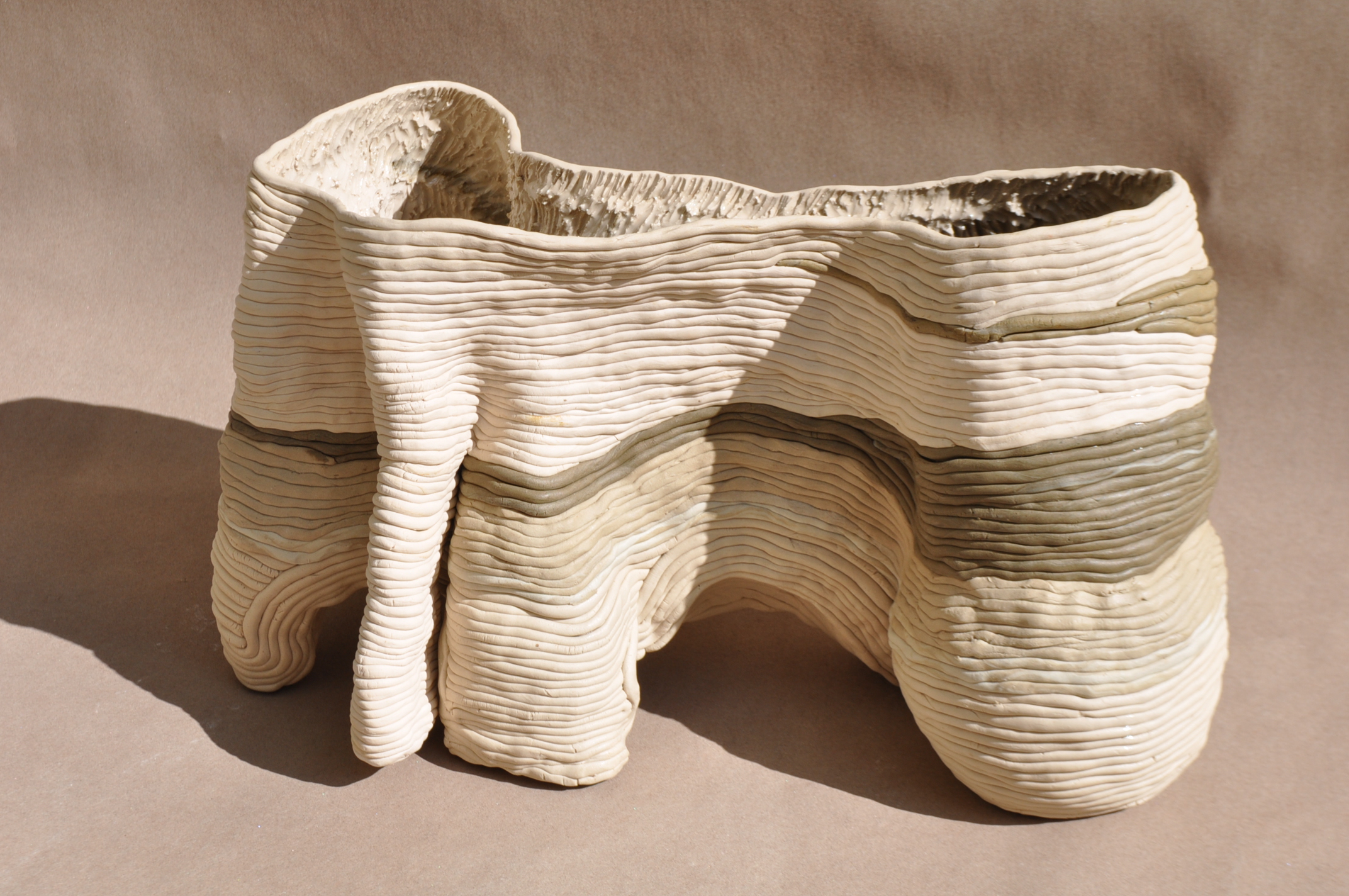 Le long des lignes du paysage je déambule.
Des points du terrain je tire mon relief et
laisse chaque fil me guider vers la forme.
Ils racontent l'histoire des pas sur le sol, leurs rythmes et leurs directions.
La terre incerne autant le ressenti du corps qui marche que des mains qui façonnent.
Elle tente de transmettre les vibrations et l'énergie qui coulent dans la nature.
Roaming along the landscape.
Spits I pull my relief and let every thread be guided towards the shape.
They tell the story of steps on the ground, their rhythms and their directions.
Clay incerne as much the felt of the body which walks as hands which shape.
It tries to pass on the vibrations and the energy which flow into the nature.